This article outlines the importance of owning an e-commerce website and the key factors involved in building one. I find small businesses need a simple guide on how to build an e-commerce website without going into the technical aspects they don't understand. Simply put, an e-commerce website is an online platform that buys or sells goods or services over the internet, usually with the ability to accept online payments. This article provides small businesses with the outline they need to grasp the fundamentals, after that the work can be delegated to specialists. Having a grasp on the subject ensures you can make informed decisions without spending too much time getting into the details. You can read the whole article or click on the chapters below to skip to the desired topic.
Why you need an e-commerce store
Website builder vs web developers
Finding the right web developer
Buying a great domain name
Designing the perfect website
How to receive online payments
Making your website rank highly in search engines
Displaying customer reviews
Other considerations
How to drive traffic to your website
Monitoring how many people visit your website and how they respond
Conclusion
Why you need an e-commerce store
The majority of industry experts will say that having an online presence is essential for most small businesses. I completely agree however instead of viewing a website as a chore or something you need to get round to doing, I think it is useful to view a website as an opportunity. Research suggests a massive 60% of small business in the UK still have no online presence at all. Fraser Simpson, digital editor at Contentive, says more than 1 million SMEs lack basic digital skills and 45,000 small businesses in the UK still use a dial up connection to run their company website. Buzzboard also found a huge number of British SMEs are still not "digital-ready", with 71% admitting to being unable to handle online consumers.
So what does this mean for you? It means the chances are your competition does not have a website and if they do it's probably going to be a substandard website. It means you have a massive opportunity to reach new customers, increase revenue and increase net profit. In fact it will probably be the best growth strategy you adopt this decade. Still sceptical? Ok I'll put it another way. If you don't build a website in the next few years, your competitors will. Eventually it won't become an opportunity, it will become a necessity. If you wait too long, you'll be playing catch-up and you won't be reaping the same rewards than if you started today.
Online retail expenditure in the UK is forecast to grow by 44.9% in the next 5 years (Source: Verdictretail.com). UK consumers are the most frequent online shoppers in all of Europe, spending on average £1,174 a year online (Source: RetailMeNot and the Centre of Retail Research). A study conducted by RetailMeNot and the Centre of Retail Research provided the figures below. You don't need to be good at figures to know that online shopping is the future.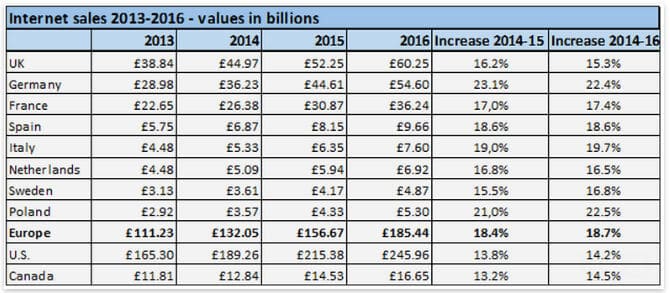 Finally, if statistics and macro-economics are not your thing, perhaps you need to know the advantages of having an e-commerce website. Firstly there are no geographical limitations. Having a website means you are instantly marketable to the whole of the UK or even the world depending on your product and delivery services. A brick and mortar store may have 50,000 people in the surrounding area, whereas a UK website you have a market of more than 60 million people. If you already have a physical business, the good news is you've already done the hard part. Websites are easier to set up than physical businesses and they have far lower operational costs meaning more profit and less risk. Websites are also 24/7, so you don't need to be on the shop floor to make a sale, you could even make a sale while you are fast asleep. A simple search of your website is also quicker, easier and more convenient than walking around a store.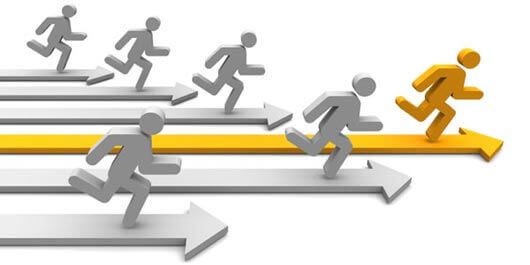 I understand you are a SME that probably receives the majority of business through word of mouth and local knowledge. Web development is an area you have no knowledge in and building an e-commerce website just seems like hassle. Unfortunately the cold hard truth is the internet is here to say and if you don't adapt it is going to chip away at your profits. It may even spell the end for your business in the next decade. You may be thinking at this stage, I am probably in-directly selling you web development services; so to set the record straight, I do not run or have any connections with web development firms. Now lets talk about how you can go about setting up your own e-commerce website.
Website builders vs web developers
There are many website builders such as Wix, Shopify, WordPress, etc. They have extensive tools to build websites and have great communities that can help you out. You can literally build a website within a day with virtually no technical knowledge. Website builders are ideal for businesses like restaurants who don't need complex functionality and typically remain static (mainly text and images with no fancy graphics or interactivity). The downside is that if you have a specific design in mind with unique features it can be hard to achieve because you are limited to templates and simple customisations. In my experience if you want to be the best in your market, you need a fully customised website. A fully customised website can be made in platforms such as WordPress but you will need to hire a web developer.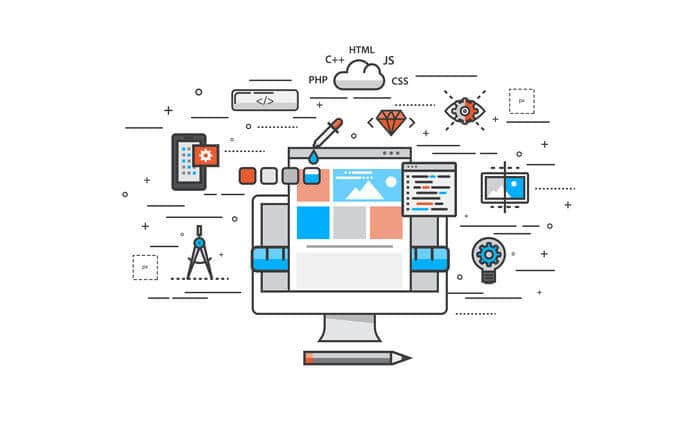 An often overlooked disadvantage of website builders is that it can in the long run be more expensive than hiring a web developer. Website builders from the outset seem very cheap. A web developer may quote thousands of pounds to build a website and a website builder may charge a hundred pounds per year. However website builders will charge more money for additional features (which you will most likely want as your business grows) and soon the cost starts increasing. You will be stuck with these costs indefinitely unless you stop your subscription and abandon your website. With a web developer you can ask for as many features as you want with your exact design and you'll only pay for it once.
To put it simply if your requirements are simple and will be for years to come, a website builder is the best choice. However for most e-commerce websites that need a professional feature-rich website, I would recommend hiring a web developer. It's worth noting, if you choose to use a website builder there are many resources and communities to help you along the way. However if you decide to hire a web developer there's not much advice on the topic. Therefore in the next chapter I will discuss how to find the right web developer.
Finding the right web developer
Finding the right web developer for your requirements and your budget is paramount. There is plenty of advice on how to build websites, however there's little information on how to find a good developer. This is one of the most important tasks you will do to build your e-commerce website. No matter how much you read around the topic you need a good web developer to inform you on the best courses of action for your particular business. I have worked with a whole spectrum of web developers; cheap, expensive, UK, overseas, specialists, you name it. They all appeal to different businesses at different stages of growth. I learnt the hard way and it wasted a lot of time. Now you realise the importance of this topic, i'll talk about how to go about finding the right web developer.

Firstly you have to find out what level of quality you want. Bear in mind the more quality you require, the more you have to pay for it. A very quick way to determine the quality you require is looking at your competitors websites and setting this as a benchmark for your developer. For your comparison, I have put some examples below of what great e-commerce websites look like in comparison to poor ones. Try to envisage what your website needs to look like in order to win over customers. If you have limited competition with poor websites you will be looking for a cheaper website than an overcrowded sector with high quality websites. Of course if you want a high quality website regardless of the competitive landscape, thats absolutely fine and it will future proof business, however as I mentioned you will have to pay for the privilege.
Great e-commerce websites
Poor e-commerce websites
Once you have a rough idea of the level of quality you are looking for, you can turn your attention to finding a developer. In my experience if you want a high quality website, you should steer clear of Far Eastern developers and stick to UK based or European developers. This is not always the case however you need to be cautious when dealing with them. Although Far Eastern developers nearly always offer a better price, they rarely grasp the western design culture so you often have to hand-hold through the whole project and make endless revisions to get the website to what you want it to look like. Far Eastern developers normally have excellent customer service but often their inability to grasp your requirements in the long term do not make them cost-effective.
To search for a web developer you should be looking on search engines for private websites rather than using comparison websites such as peopleperhour.com. Use search phrases such as "professional web developer". Use many search terms and visit as many websites as you can. Generally I would always advise to use a freelancer rather than an agency. An agency may achieve a slightly higher quality website in a quicker time frame, however prices can be significantly higher than a freelancer. Agencies are generally suited for larger businesses with projects that require a lot more man power.
I would look for two key factors, in determining the right developer for your business. Number one is their portfolio, that is the work they have created for other clients – if their portfolio is poor, their work will be poor and visa versa. Number two is their own website. If a developer has anything about them, they will have a great website, if they don't what does that say about them? If their own website is poor I often won't even bother looking at their portfolio. Once you have a few developers you like, look for elements in their work that are similar to what you are looking for. For example if you want a website based on large images and minimal text look for this in the developer's portfolio. For example a good developers experience may be limited to complex and large e-commerce websites rather than small niche websites which require a personal touch.
If you're looking to spend less on a website its a great idea to use a freelancer comparison website such as peopleperhour.com or freelancer.com. They are heavily price driven and therefore quality can sometimes be compromised, however it gives you a good spectrum of quotes and job specific proposals to evaluate. Sometimes you can find great developers at great prices, but it's very hard. The norm is great prices and average developers. Developer profiles, reviews and portfolios can be useful but until you use them, you never know exactly what you are getting.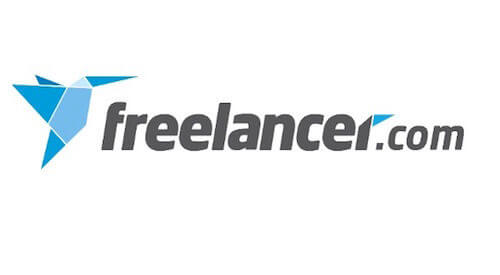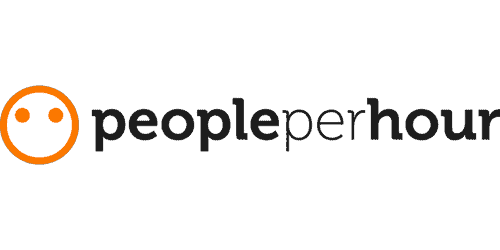 In my experience a low cost e-commerce website will cost between £1k to £3k and a high quality e-commerce website from £4k – £7k and upwards. In summary finding the right developer can save a lot of time and money. But perhaps more importantly a good developer can create an effective e-commerce website to your exact specifications. They can also become a great advisor for you in the future as they learn more and more about your business.
Buying a great domain name
To put it simply, a domain name is the URL address of a website. For example www.zzap.com. However it is more than just a URL. It can describe your business, it will be mentioned in nearly all your marketing and it can create brand awareness. It is a name that will stick with your business indefinitely – unless you change your URL, which is generally bad practise. So picking a good domain name, like choosing your business name, is very important. The majority of the time using your business name as the domain name makes the most sense however there are considerations to take into account.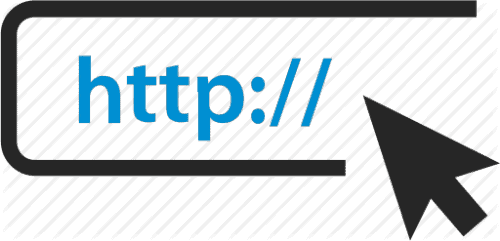 Domains can include letters, numbers and hyphens. This is particularly useful if you want a domain name that is already taken because it can be recreated. For example if your company is called "tools for you" and the domain "www.toolsforyou.com" is taken, you could use "www.tools4you.com" instead. In fact using a number in this way can make the domain name more catchy and simplified, which is a key selling point.
Lesley Cowley chief executive at Nominet says "There is no standard in the length of a domain but the rule of thumb is the shorter the better." It's no surprise that in general the shorter the name the more expensive the domain is. Ask yourself, can you imagine people spreading the word about your website if the URL is complicated or too long? For example tools4you.com is simple and memorable. cheapandcheerfuldiytoolsforyou.com is the opposite. The domain doesn't need to be related to your business either. Some of the most valuable domain names are unrelated e.g. amazon.com or apple.com.
Domain names are like property. They are bought and sold. There are many specialist companies such as 123-reg.co.uk or names.co.uk that sell domains. Domains vary in price from a few pence to thousands of pounds. The running cost of owning a domain is normally low; around £5 per annum. If you buy a domain it will have an expiry date which is generally in a few years from when you bought it. If it expires and you have not renewed it the domain will automatically become available to purchase on the market for any buyer. For this reason it is important you opt in to automatically renew the domain or make sure you've set a reminder for when the domain expires. It's an extremely costly mistake if you are caught out.
Another key issue with domains is that the good domains sell very quickly. If a domain in high demand becomes available, buyers are likely to purchase the domain in seconds so it's important you regularly monitor the market. Finally Nick Saalfeld, former editorial director for CompuServe UK, says: "You have two big choices, .com and .co.uk (and .uk). These are the most desirable." However, the most highly regarded top-level domain (the last part of the URL) is .com. It is universally recognised and is generally the most popular and catchy. I would also advise that you buy the most popular top-level domains for your domain (if available). For example if you bought www.zzap.com you should also buy www.zzap.co.uk and www.zzap.org. The reason being is that it prevents competitors from copying your name with a different top-level domain. Moreover if someone doesn't remember your top-level domain they may be taken to another website (or your competitors website).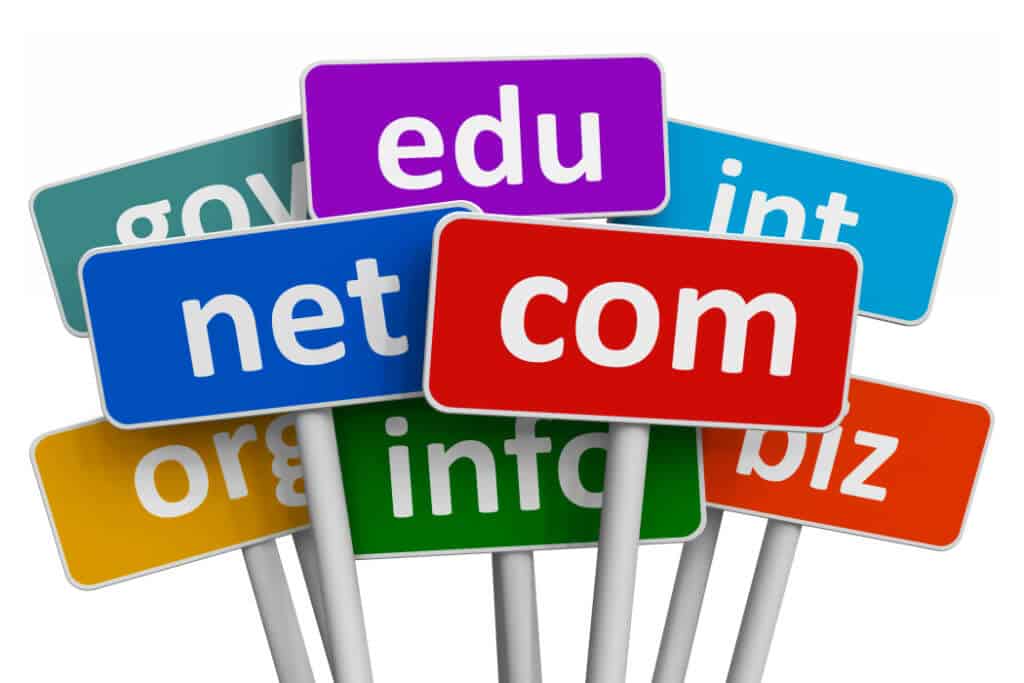 Designing the perfect website
The design of a website is underrated in my opinion. Most SMEs simply want to get their products online, however they neglect how they present it. In some situations low prices and great products can be enough however competitors are often just around the corner with a new promotion or product, waiting to knock you off the top spot. For this reason I have found the presentation and design of your website to be a trump card that gives consumers that extra reason to purchase from your company. A well designed website oozes professionalism, engages the customer and enables the customer to trust the company. Do not be fooled, if there is a website with a better price, but the design of the website is unappealing, the consumer is likely to choose the well designed website for a slightly higher price. To put it simply a well designed website allows you to charge higher prices and win over consumers. A good developer will guide you through the design process, however they will often not question what you want the website to look like. However, I am here to tell you that there are correct and incorrect ways to design a website. Website design is not what you like or dislike, its a science of what will sell the most.
Key design factors:
A simple professional logo.
Easy navigation: The layout of the website has to be very easy for the customer to reach products/information. Features such as product advisors are another way to help customers to find the product they are looking for. Product advisors help customers find a product through asking questions and showing applicable products based on their answers.
No clutter or unnecessary information: A confusing website will put off your customers. A clean, concise website will increase sales and help the overall image of the company.
Good use of colours: Generally you shouldn't use more than 3 – 4 colours on your website. Your chosen colours should be used consistently across all your marketing and are inherently linked with your brand. Generally they should be light, neutral colours that complement each other and create a professional brand image. Using one strong colour e.g. bright red, is ok as long as it is done tastefully and the remaining colours don't conflict e.g. Vodafone's website: www.vodafone.co.uk.
Professional photography: Images are so effective that entire websites can revolve around great photography. For example apple.com, one of the most profitable companies in the world, uses fantastic images to create a flawless brand image.
Easy to read, good looking typography: Fonts need to be easy to read and match your 'house design'. For example if your website is minimalistic you should use a thin, clean font. Do not overlook typography, it can significantly contribute to a great brand image.
Responsive design: Make sure your website can work on all devices such as mobiles, tablets, etc., and across all operating systems such as android, IOS, etc. This should be mandatory. There are more consumers using mobile devices now than desktop devices (Source: comScore report). If you don't have a responsive website you are literally throwing money away.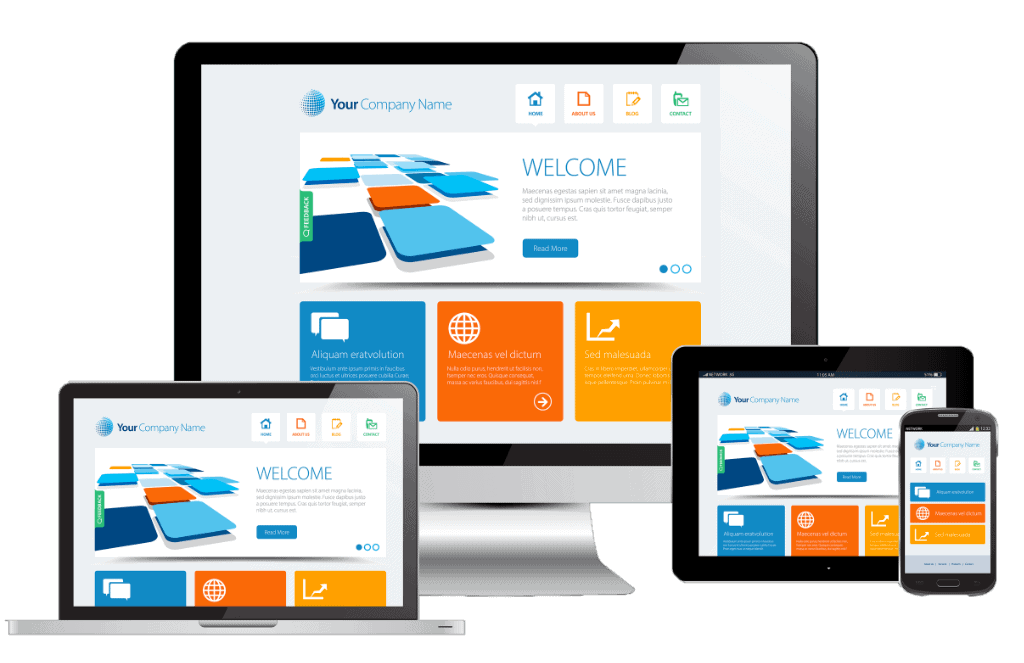 Product videos: Videos can be an effective selling tool. In my experience they are one of the few elements of a website competitors forget to do. Product videos can be expensive, but in the long run they can yield a high return on investment.
Infographics: A good way to make your information come alive and be more engaging is through infographics. Infographics are a visual representation of data for example charts and diagrams.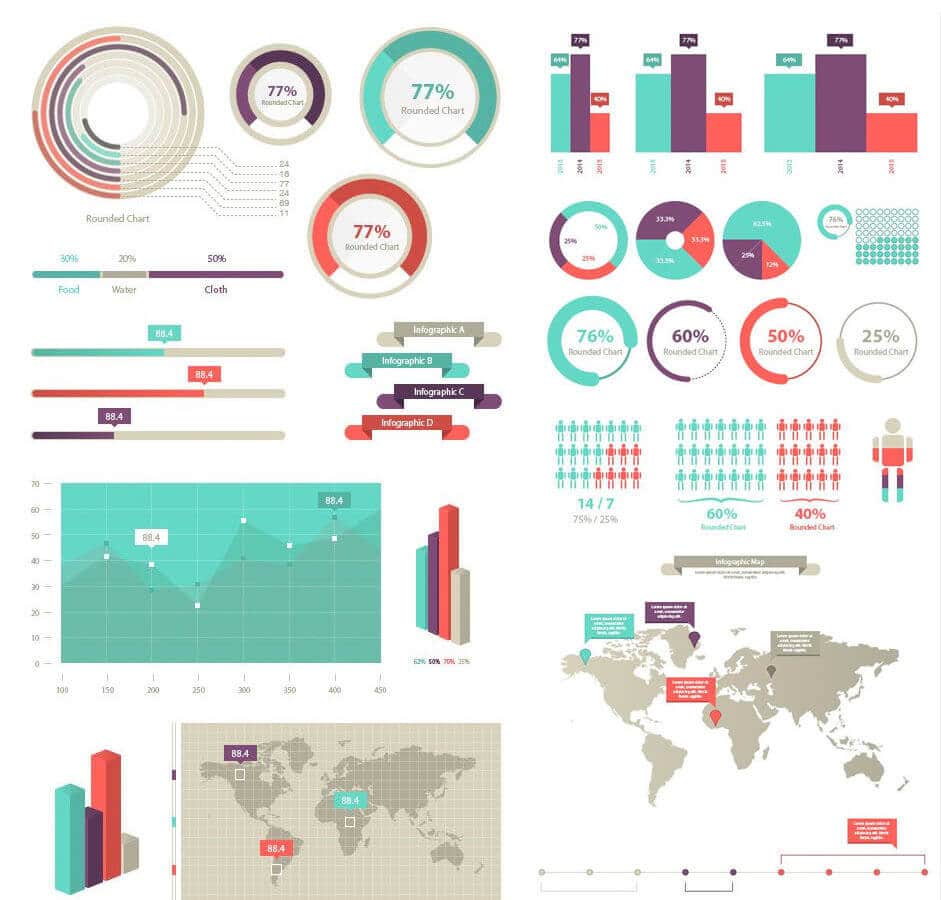 Unique and concise copy writing: Copy writing, the written material to sell your product, should be very well thought-out. It should give the customer as many selling points as possible in the shortest amount of text. Stick to this simple rule and you'll be leagues ahead of most of your competitors.
Easy ways to compare products: It is important to include comparison tables in your website, especially if your products are similar.
How to receive online payments
Taking online payments through your e-commerce website is highly recommended and pretty much mandatory. It is also strongly recommended you offer a variety of payment options to suit your different customers. To start taking payments you will need a internet merchant account and a payment gateway. A payment gateway is an intermediary between your e-commerce website and your merchant account. When a customer enters their card details, your e-commerce website will send the details to the payment gateway which will verify and process the payment. The payment gateway checks if the card information matches the information on file with the relevant credit card company and checks if the charge is approved. If everything is in order, the payment is sent to your merchant account.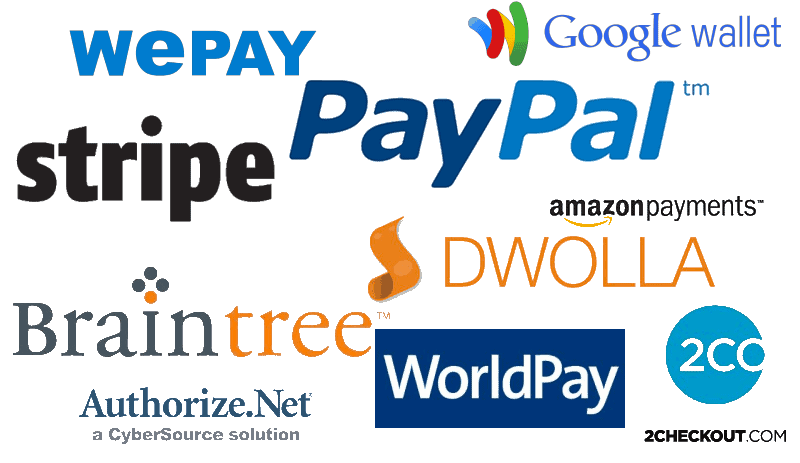 A merchant account can be seen as a temporary account that holds money from online sales which is eventually transferred to your actual bank account. It takes around 2 to 7 days until your payment is transferred from your merchant account to your bank account. There are two types of merchant account; A dedicated merchant account and an aggregate merchant account. A dedicated merchant account is set up just for you and can be applied for at a bank. You can negotiate rates depending on your sales. The downside to this type of account is that it's a lengthy process to apply for one. An aggregate merchant account stores your money with many other companies money in an aggregated account. The application to get connected with an aggregate merchant account is a much simpler process. The disadvantage is that rates are normally non-negotiable and you don't have as much control over how long it takes to get your money.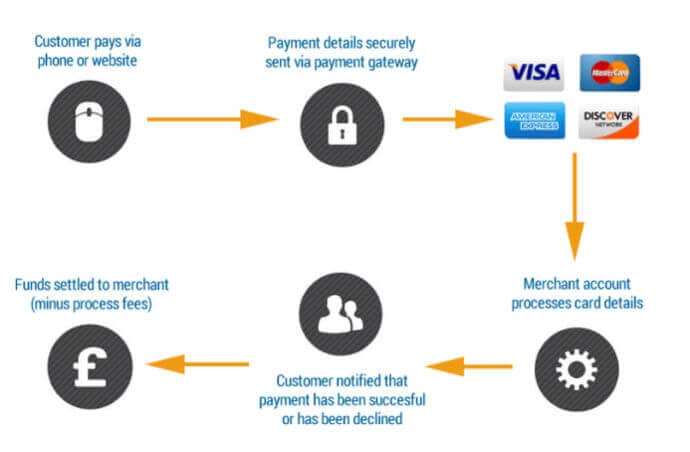 That is the basics of how to receive online payments. This topic however can become more complicated than it is, since some companies will offer a merchant account and a payment gateway together in one package with various options to integrate shopping cart features to your e-commerce website. If you're starting a business, companies like PayPal make it easy to set up everything in one go. They are also safe and have a reputable name. However ensure you check their fee structure is acceptable for your business. Once established it may become more favourable to apply for a dedicated merchant account.
Making your website rank highly in search engines
Search engine optimisation often abbreviated as SEO is now a crucial element in website development. 93% of all online experiences begin with a search engine (Source: imforza.com). Simply put, a website with good SEO will rank higher in a search engine than a website with poor SEO. The higher your website ranks, the more people will visit your website. Google is the largest search engine with 65 – 70% market share (Source: imforza.com). Many studies have been conducted into the proportions of traffic that click on each rank position. Although it's hard to provide definitive answers, in general the 1st ranked website for a search will receive roughly 30% of all traffic, the 2nd result receives roughly 14% and the 3rd result receives roughly 9%. In fact the first 5 results generally account for over 50% of all traffic. Traffic to the 2nd and 3rd page accounts for just over 5% of traffic (Source Moz.com). And if you're thinking, well I will just use paid advertising, keep in mind 70 – 80% of users ignore paid ads (Source: searchenginejournal.com).
Once you get your head round those figures you will realise that SEO is a big deal. It is fundamental to online success. I have compiled a list below of the key on-site SEO tactics that can be implemented to improve your rankings. On-site SEO means modifying your website so it is optimised for search engines. Off-site SEO are tactics that are used outside of your website to improve rankings e.g. blogging. This article is about building an e-commerce website so I will stick to on-site SEO. Although the list below may seem alien to you, communicate these factors to your web developer and ask for proof that they have been implemented. Please note, in on-site SEO its good practise to target specific keywords that relate to the page, so that when these keywords are searched, your page will rank higher for them.
Key on-site SEO tactics:
Title tags: Ensure title tags are unique and are limited to 60 characters. Include target keywords.
Meta descriptions: Write an enticing description under 155 characters describing the page. Include your target keywords.
Permalink structure: This is basically a page's URL. It's best to include the target keyword in the URL when possible.
Headings: Include at least one H1 tag that relates to the pages topic and use other heading such as H2, H3 if they add value.
Images: Include at least one image and add your target keywords in the alt tag.
Content: Try to put around 1,000 words per page, however don't force it. As general rule, quality always beats quantity.
Semantics: Don't repeat target keywords. Use synonyms and similar phrases.
Site structure: Ensure any page on your website is accessible in 3 clicks from the homepage.
Internal linking: Link to other relevant pieces of content within your website.
External linking: When referencing other content on the web, use external links with relevant anchor text.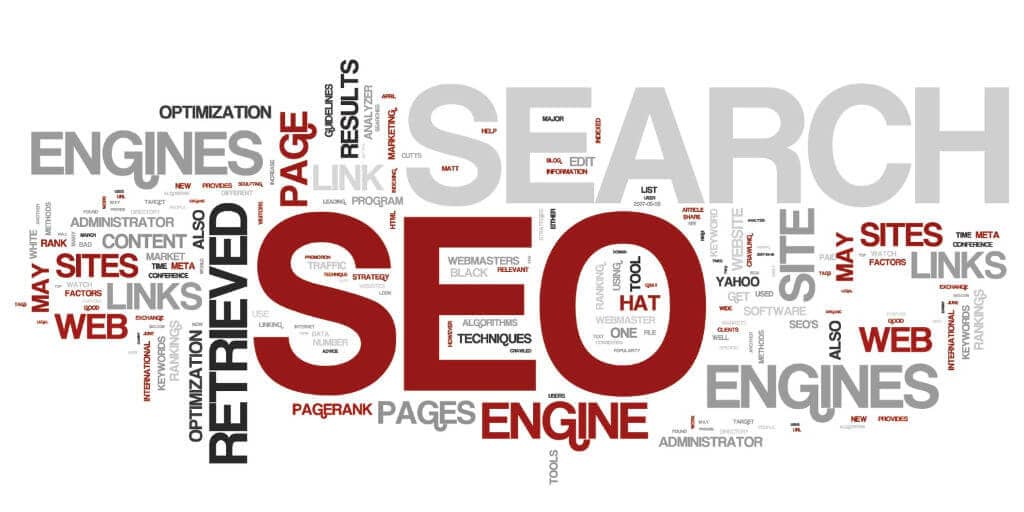 Displaying customer reviews
I find customer reviews can be the final persuasion a buyer needs to purchase a product. A customer can be unconvinced even if the website conveys that the product can meet all their needs. No matter how many times you say customer service is your top priority, buyers know your top priority is actually your profit. For that reason, verified customer reviews are the gem of information your customer is looking for. Amazon are a great example of a company that uses product reviews to their advantage.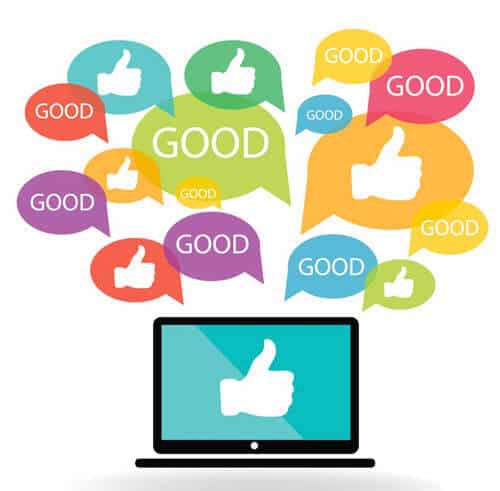 In order to display customer reviews it's important to understand they have to be authentic and you have to be able to prove that. This is why Amazon is so popular – reviews are verified by a third party (amazon), so reviews cannot be faked. A way to achieve third party verification is to use independent bodies such as trustpilot.com or turntonetworks.com. This instantly gives you creditability however you have to pay particular attention to your customer service. In some cases you may have to lose money to keep the customer happy. A negative review can cost a lot of money.
If you have problems receiving reviews you need to be proactive. Make sure your developer creates an automated system that sends an email to your customer asking for feedback on their purchase. Normally emails like this don't receive a great response rate so I find an incentive such as "complete a review over 200 words and receive 5% off all products" increases the response rate. Make sure you always ask for the customers full name, company and position to make the review appear as authentic as possible. Its also important to offer to solve any problems they have otherwise they may leave unwanted feedback.
Other considerations
This article covers the key considerations however building an e-commerce website is a complex, long and thought-out process with many variables that cannot all be discussed in one article. I have listed some other factors below that you will need to consider.
Other factors to consider:
Calls to action: Calls to actions are elements of your website that allow your customer to take action. For example purchase now buttons, telephone numbers, email addresses, contact pages are all ways to move the customer further along the purchasing process. Make sure there are calls to action on every page. Ideally a telephone number and email address should be in the header of your website (which is shown on every page).
Price: Price should always be set with the competition in mind. It's also worth noting if your offering is significantly better than the competition don't be afraid to set a higher price. In fact, in some situations setting a higher price gives consumers the illusion that your product is somehow better even if it's relatively the same. Your price should also reflect your brand. If you're trying to make a high quality premium brand, your prices should reflect that and visa versa. Every market is different, so play around with different prices and learn how your market responds.
Shipping: Again, keep the competition in mind. If your competitors all charge for shipping, you may want to increase your product price but offer free shipping. Whatever makes you stand out. In general, consumers will appreciate free shipping because it keeps things simple. It's also a good idea to clearly display your shipping costs & services on your website. If they are hidden, the customer is likely to think, "if they're hiding the shipping cost, what else are they hiding?" which will reduce the customers confidence in your company.
Offering a wide selection of different couriers is overrated. I would use one shipping company so you get as much volume discount as possible. Try to make your main service a 24 hour delivery. Quick delivery times are a great way to keep your business efficient and your customers happy.
Returns, warranties and payment methods: This information needs to be presented clearly and should be easy to access. Customers will appreciate if the information is written clearly and concisely so they know where they stand. Don't try to fool customers, it doesn't work. Returns & warranties in particular can be used to beat the competition. For example the competition normally compare price and product, however offering a longer warranty is sometimes the perfect way to gain more business.
Terms & conditions: It's always good to have terms and conditions that you can rely on if customer disputes get messy. Advisors will say you need legal experts to draw up T & C's however there are plenty of templates online which do the job especially when you are starting out.
Shopping cart abandonment recovery: If a customer abandons their shopping cart, a good tactic is to make sure they are followed up with reminder emails asking them if they want to continue with their purchase.
Security & privacy: It's always good practise to display the security measures you are taking to handle online payments e.g. SSL encryption. Ensure you explain to the customer what these security measures mean. You also need to state what personal data you will store and what it is used for e.g. you store email addresses so that you can communicate order information to the customer.
Frequently asked questions: FAQ's is a good way to absorb customer questions to save you and your staff time.
How to drive traffic to your website
Once you have an e-commerce website it isn't just plain sailing from there. Your main priority should now shift to driving traffic (people) to your website to increase your chances of making a sale. This is a huge topic on its own with various strategies you can use, however I will outline the key areas. First and foremost there is paid traffic. Paid traffic is when you create an advertisement like the image below on the left. This advertisement is then shown when certain words or phrases are searched in a search engine such as Google. The advertisement will appear around the natural results (the second image below shows the paid advertisements in the red boxes). When a person clicks on the advertisement you pay a certain amount which you have previously agreed upon. If you pay more money per click, the advertisement will be shown more often and will appear higher in the results therefore increasing the chances that someone will click on it. Remarketing is another form of paid advertising which focuses on displaying advertisements to a person that has recently viewed your website. Overall paid advertising is a great way to receive targeted traffic, however it's essential you work out your return on investment to see if it is worthwhile. The program that manages paid traffic for Google is called "Adwords" and is the most popular paid advertising platform.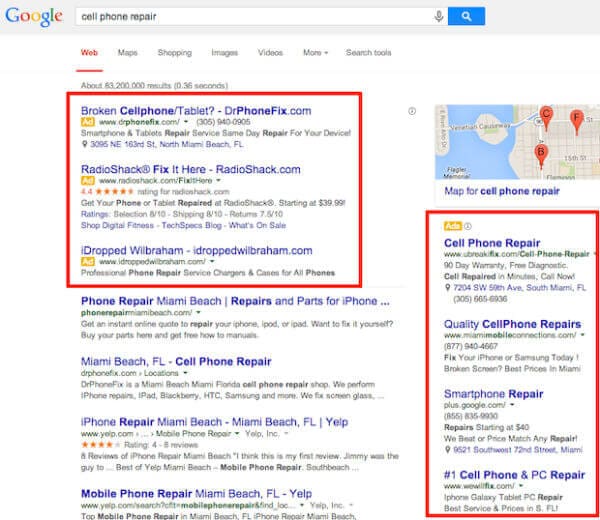 Another widespread marketing tactic to drive traffic is SEO. As I mentioned above your e-commerce website should be search engine optimised however there are also external tactics you can use to increase your natural rank in Google (see the image above. The natural results are not in the red boxes). To name a few; social media, blogs, review and forum submissions, directory submissions, social bookmarking, link exchange and link baiting are just some of the tactics used to increase your website rank in a search engine. Again this is a huge topic in itself. Unless you have a lot of time on your hands, I would recommend hiring a SEO specialist who's job it is to increase your rank. SEO specialists provide monthly ranking and traffic reports so you can monitor their progress. SEO takes a lot more time than paid traffic however once your website achieves a high rank it becomes very cost effective since you are not paying for every click.
Monitoring how many people visit your website and how they respond
Once your e-commerce website is up and running it's highly recommended to monitor and analyse how customers are responding to it. In a brick and mortar store you can observe customers behaviour and modify your business accordingly. The equivalent in online retailing is to use monitoring programs such as Google Analytics (the most trusted and well known monitoring program). However monitoring programs can be even more useful since they can monitor a whole host of factors. Many companies specialise solely on monitoring websites and advising businesses.
The main feature of Google Analytics is to monitor the number of people (traffic) that visit your website which can then be compared with previous days/months/years. This can be further broken down e.g. how long people spent on each page, the amount of pages each customer viewed, the country they came from, the browser they were using, the pages they visited, the device they were using, the number of people that actually 'converted' and bought a product, the list goes on. This information can then be used to analyse how your website can be modified to increase sales.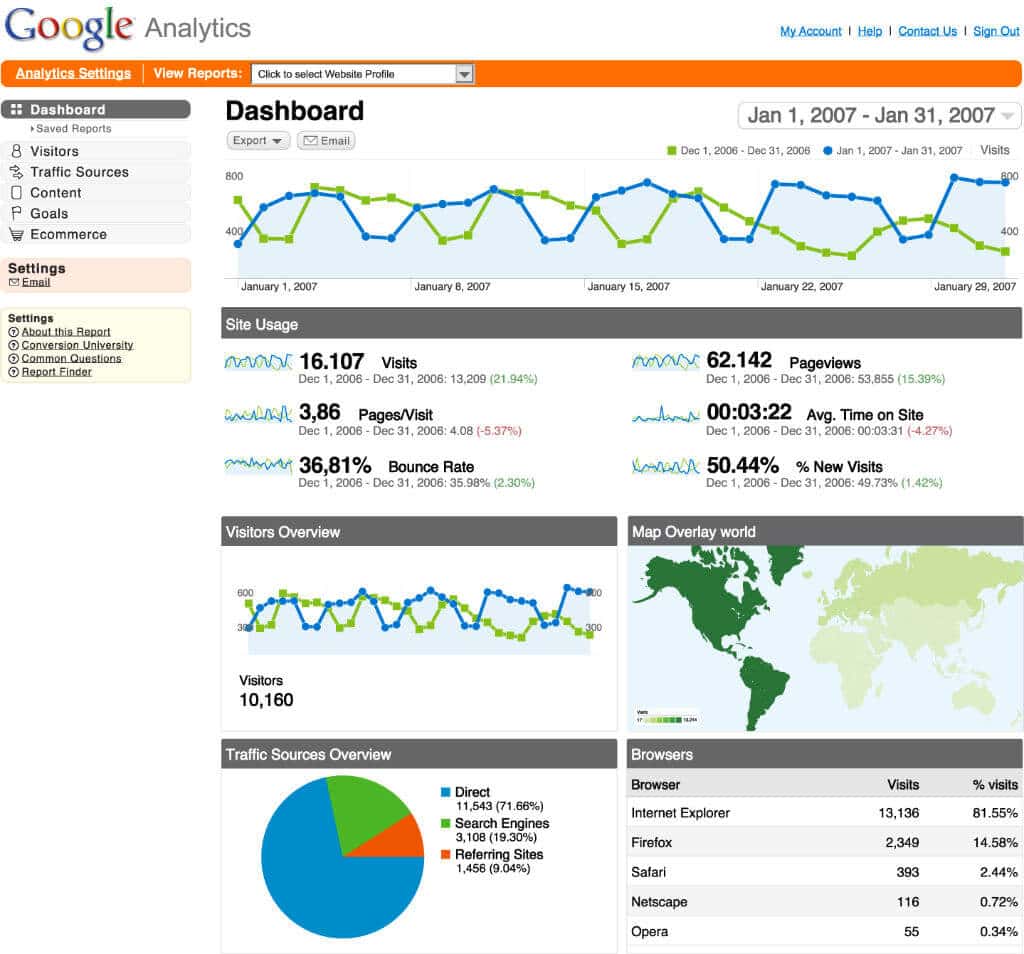 Google analytics and other monitoring programs are easy to set up. They normally provide a snippet of HTML which you or your developer have to insert on every page of your website (customers won't see it) and this gives the program the information it needs to monitor traffic. It is also easy to add additional users to your account. So for example your developer can login into your account and monitor the account for you. It's worth noting you can also monitor competitor websites using various websites such as semrush.com or urlspy.co.uk.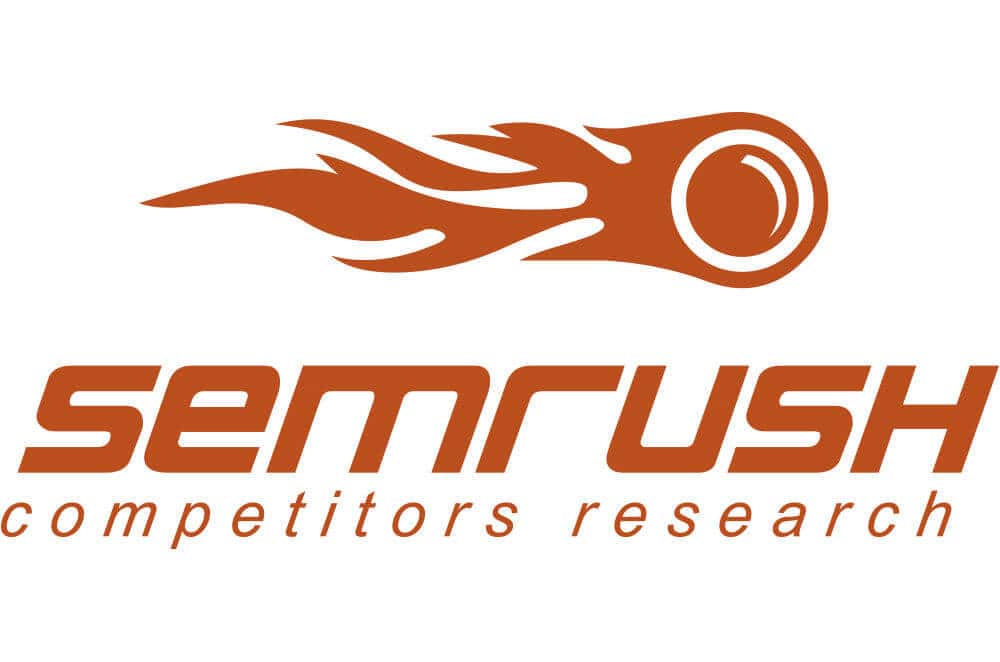 Conclusion
It is all too easy to think the internet won't affect your business however as time goes on businesses without an online presence will be at a distinct disadvantage. It's a simple decision, either act now and take advantage of an opportunity to increase sales or lose sales to competitors. I have outlined the key factors that need to be considered to build an e-commerce website however as I mentioned earlier, hiring a good web developer is invaluable in order to create your perfect e-commerce website. Although having an e-commerce website is now seen to be a requirement for your business, I like to see it as a huge opportunity to increase profit. And in the end, no matter what others say, profit is the bottom line.
References
http://www.telegraph.co.uk/sponsored/business/sme-home/news/11664824/sme-step-up-digital.html
http://www.theguardian.com/small-business-network/2012/oct/19/businesses-need-websites
http://www.verdictretail.com/uk-online-retail-sales-to-reach-62-7bn-in-2020/
https://econsultancy.com/blog/66007-uk-online-retail-sales-to-reach-52-25bn-in-2015-report/
http://startups.co.uk/choosing-a-domain-name/
http://www.cio.com/article/2385250/online-marketing/13-simple-tips-for-improving-your-web-design.html
https://www.imforza.com/blog/8-seo-stats-that-are-hard-to-ignore/
https://moz.com/blog/google-organic-click-through-rates-in-2014
http://webrunnermedia.com/seo-checklist/
http://www.thesitewizard.com/archive/creditcards.shtml
https://www.entrepreneur.com/article/234131
http://cart66.com/blog/payment-gateway-vs-merchant-account/
http://www.web-merchant.co.uk/onlinepayments.asp
http://www.comentum.com/comentum-ecommerce/guide-to-merchant-accounts-payment-gateways.html
http://www.hongkiat.com/blog/should-you-hire-designer-use-web-builder/
http://www.skilledup.com/articles/web-developers-vs-web-builders
http://online-behavior.com/analytics/actionable-tips
https://moz.com/ugc/21offpage-seo-strategies-to-build-your-online-reputation
http://www.smartinsights.com/mobile-marketing/mobile-marketing-analytics/mobile-marketing-statistics/
http://best-merchant-accounts.co.uk/blog/what-is-a-merchant-account-and-how-do-they-work/
https://www.shopify.com/blog/6614567-how-to-ensure-your-merchant-account-application-is-approved