ZZap NC20i Banknote Counter
Features
Counts the total quantity
Counts 1,000 banknotes per minute
Batch counting & add functions
5-fold counterfeit detection
Counts all world currencies
Sort function
Automatic or manual start
Customer display provided
Quick & easy to operate
Counts vouchers, tickets, etc
Compact & portable
Why you'll love the NC20i Banknote Counting Machine
The NC20i has established itself as one of the bestselling banknote counters. The NC20i counts all world currencies at 1,000 banknotes per minute while verifying each and every banknote with 5-fold counterfeit detection. The sort function detects different denominations and with its batch counting function, preparing cash drawers and bank deposits is made quick and easy.
Excellent counterfeit detection, high speed counting and superior reliability make the NC20i a great all round banknote counting machine.
Fast & accurate
The NC20i banknote counter accurately counts at high speed (1,000 banknotes per minute), allowing you to simplify your cash handling process, significantly increase efficiency and eliminate human error.
0
x
faster than manual counting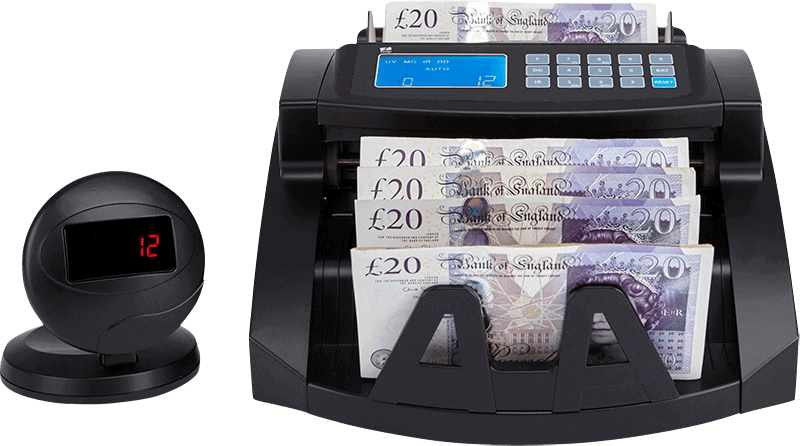 Batch counting & add functions
The NC20i batch counting function allows you to count your banknotes into batches. Simply input your desired batch quantity and the NC20i will automatically pause counting each time it counts that quantity. Perfect for quickly preparing bank deposits and cash drawers. The NC20i machine will even alert you to any rogue denominations within your stack.
The NC20i add function allows you to add different stacks of banknotes together. Ideal for keeping track of the total counting result across individual runs.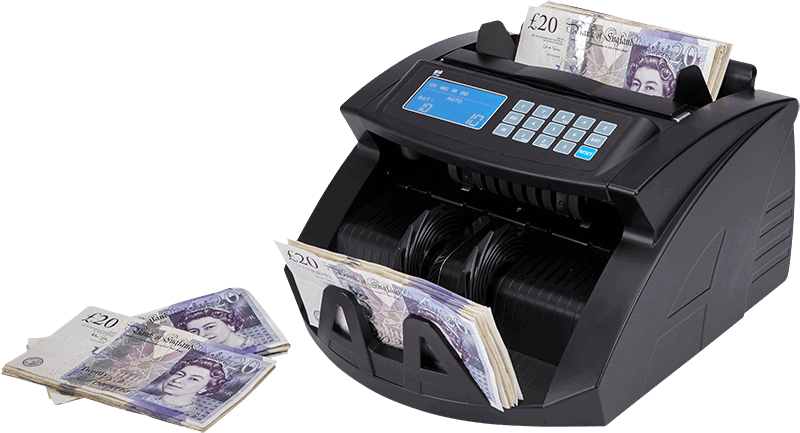 5-fold counterfeit detection
The NC20i banknote counting machine automatically verifies your banknotes so you don't accept worthless counterfeits. If a counterfeit banknote is detected the NC20i automatically pauses counting and alerts you with a visual and audio warning. Simply remove the counterfeit banknote and press start to resume counting. No manual checking means no time wasted and no customer confrontations.
Security features are incorporated into every currency to prevent counterfeiting. The NC20i checks the security features on each banknote using the following detections:
Ultraviolet
Magnetic
Half-note
Width
Thickness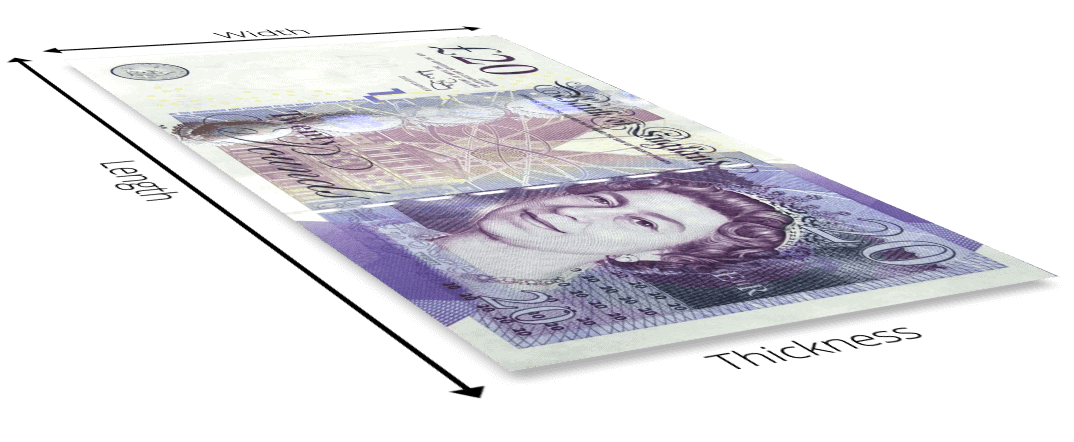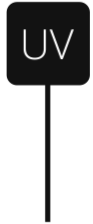 Counts all world currencies
The NC20i banknote counter makes perfect sense. It can count and verify all world currencies and display the total quantity counted on its large LCD display.
All currencies possess security features for example unique markings shown under ultraviolet light (UV). However they differ from country to country, so to provide optimum detection a banknote counter must adjust its detection for each currency. The NC20i machine offers the solution: the sensors are adjustable, optimising its anti-counterfeit capability.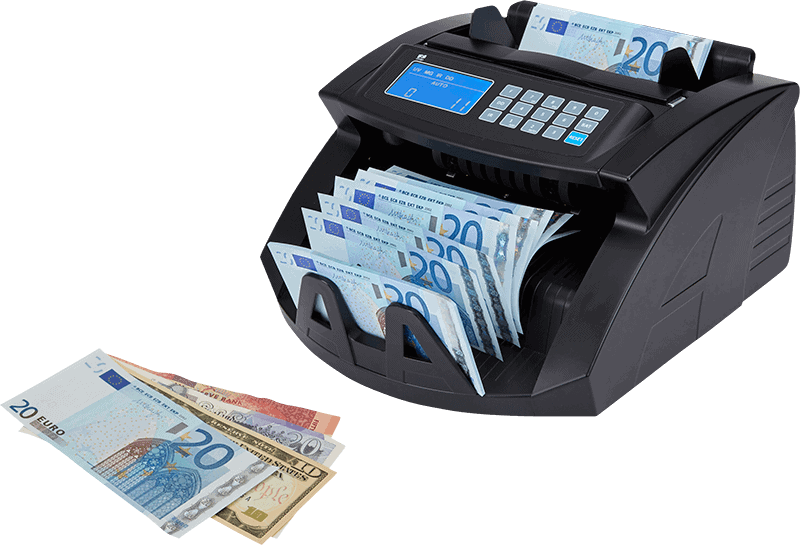 Sort function
The NC20i sort function can detect rogue denominations within your single denomination banknotes. If a different denomination is counted, the NC20i automatically pauses counting and alerts you with a visual & audio warning. No manual sorting, no time wasted.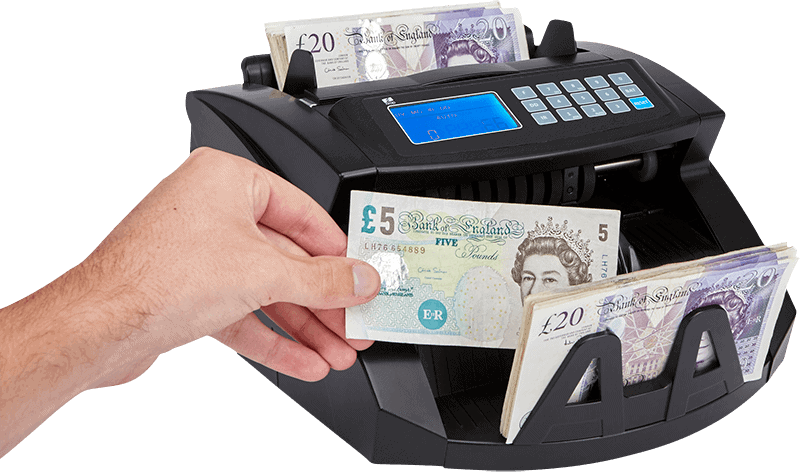 Automatic or manual start
Simplicity at its best; effortlessly place the banknotes in the hopper and watch the NC20i machine start & stop counting automatically. Alternatively, manual start is always available.
Batch counting is also made that bit more manageable. Simply take the banknotes from the stacker and the NC20i will instantly start to count the next batch - no buttons to press.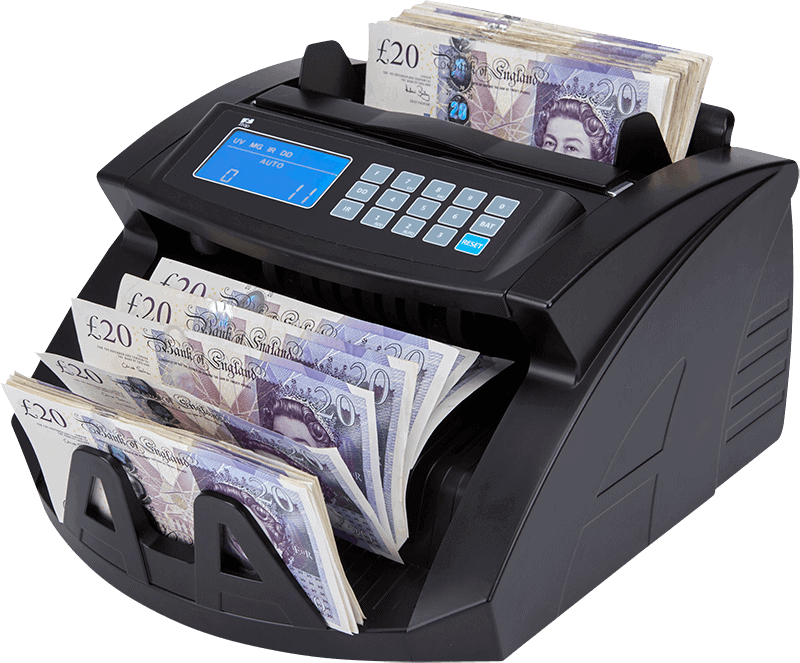 Not counting currency?
It could not be simpler. All counterfeit detections can be turned off at the touch of a button, turning the NC20i into a universal counting machine that can count vouchers, coupons or tickets (depending on size).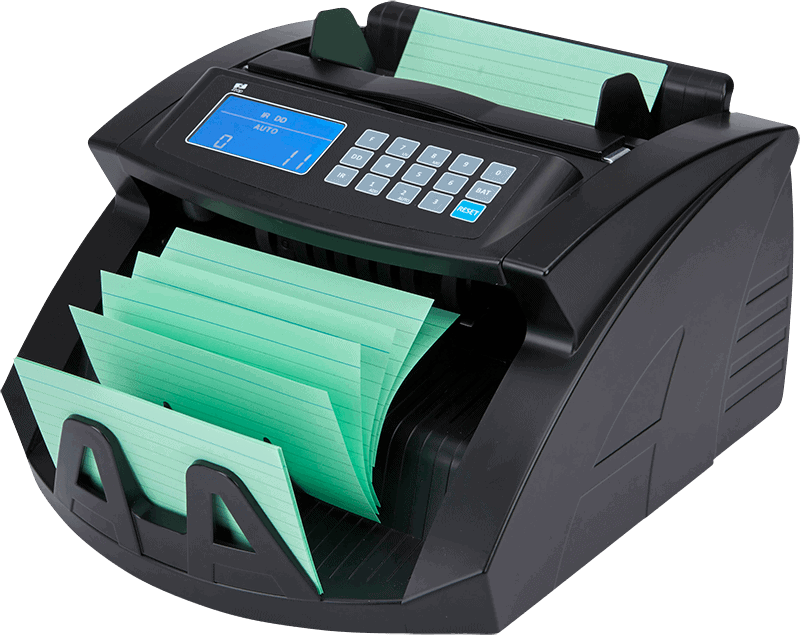 Compact & portable
With an integrated carry handle and only weighing in at 5 KG, moving the NC20i money counter is not an issue.
24.6 cm
17.8 cm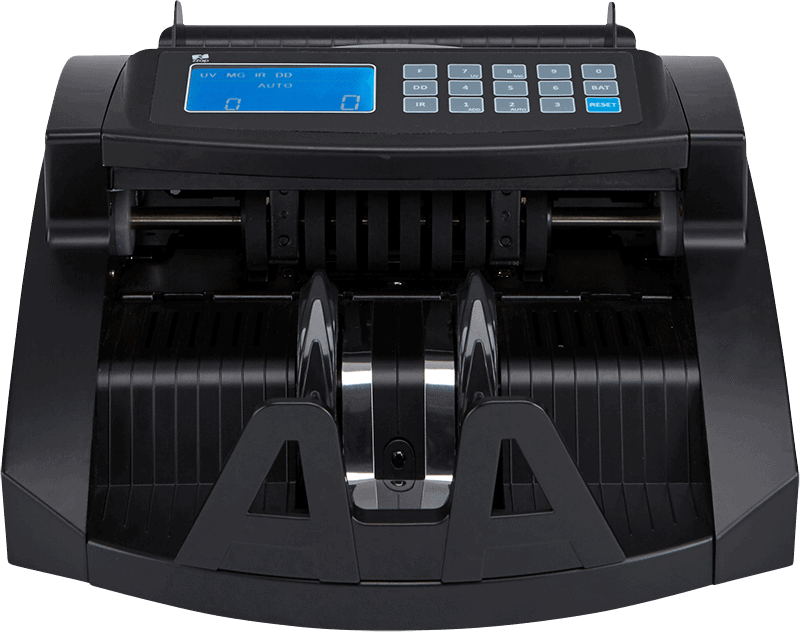 Working behind the counter?
The NC20i external customer display repeats the counting result shown on the machine, allowing the customer to view the counting result.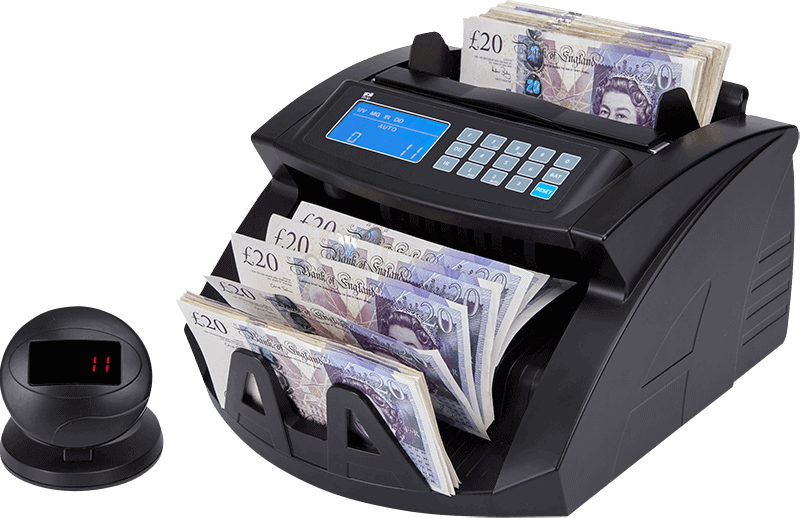 Technical Details
Technical Details
CE certified
Hopper capacity: 200
Stacker capacity: 200
Net weight: 5 KG
Dimensions: 292 x 246 x 178 mm
Power source: AC220-240V/50Hz
Package Contents
ZZap NC20i Banknote Counter
User manual
Cleaning & service kit
External display
Power cable

Customer reviews for this product
Fantastic service – Fantastic machine – Going to save me hours! Thanks.
Brilliant, splits fake notes out no problem, counts fast as well.
Great buy. Professional equipment. A++++++++++
Great product, arrived very quickly. Have recommended for my other bars to use.
Great product. Helpful staff when we phoned asking advice.
Perfect seller. Excellent communication and fast delivery. Items as described!
Awesome. Fantastic item. I'm really happy with your service. A+++++
Perfect! Awesome service!
What an amazing machine, arrived quickly and safely – thanks.
Excellent service – Great Product!
Great product, fast delivery. Would use again. Thanks.
Amazing quality and amazing price.
MEGA QUICK DELIVERY. EXCELLENT VALUE. 5 *****. THANK YOU
Perfect. As described. Thanks.
Great service, A star, fast delivery.
Excellent service, received the next day.
Great product, very pleased.
Awesome, love it, thank you.
Fast delivery, well packed item. Great seller.
Great item, fast postage, A++++.
Excellent all round – product, price and delivery.
Excellent delivery – 1st class seller.
Excellent. As described. Recommended. A+++++
Excellent product & service.
Perfect transaction A++++
BEST SERVICE AND ON TIME DELIVERY
Nice machine, quick delivery.
As described and delivered promptly.
Used this product? Why not submit a review here. You will need to quote your invoice number. All reviews are authentic and verified. Contact us for more information.
Compare the ZZap Banknote Counter Range
To compare specific products
Tick the boxes above the products
then click the filter button below
Reset
Filter
Counterfeit Detection
Ultraviolet light
Magnetic
Infrared
Metal thread
3D
Serial number
Color
Image
Half-note
Width
Thickness
Specifications
Counting Speed (banknotes/minute)
Adjustable speed
Optional automatic or manual start
Central bank certified
Single denomination quantity counting
Single denomination value counting
Mixed denomination value counting
Export count report to a PC
Serial number scanning
Face/orient/den/counterfeit sorting
Contact image sensor x1
Contact image sensor x2
Battery powered
Hopper capacity
Stacker capacity
Warranty
Net weight
Dimensions (depth x width x height)
Power source