ZZap NC10 Portable Banknote Counter
Features
Counts the total quantity
Counts 600 banknotes per minute
Battery (or mains) powered
Add function
Counts all world currencies
Quick & easy to operate
Counts vouchers, tickets, etc
Compact & portable
Why you'll love the NC10 Banknote Counter
The NC10 is ideal for when you need a fast, portable banknote counter such as at markets, events or kiosks. The NC10 is a lightweight & compact money counter that operates on battery power (or mains electricity) allowing you to operate the NC10 anywhere, anytime.
The NC10 counts a quick 600 banknotes per minute and thanks to its add function you can keep track of the total counting result across individual runs.
Fast & accurate
The NC10 note counter accurately counts 600 banknotes per minute, allowing you to simplify your cash handling process, significantly increase efficiency and eliminate human error.
0
x
faster than manual counting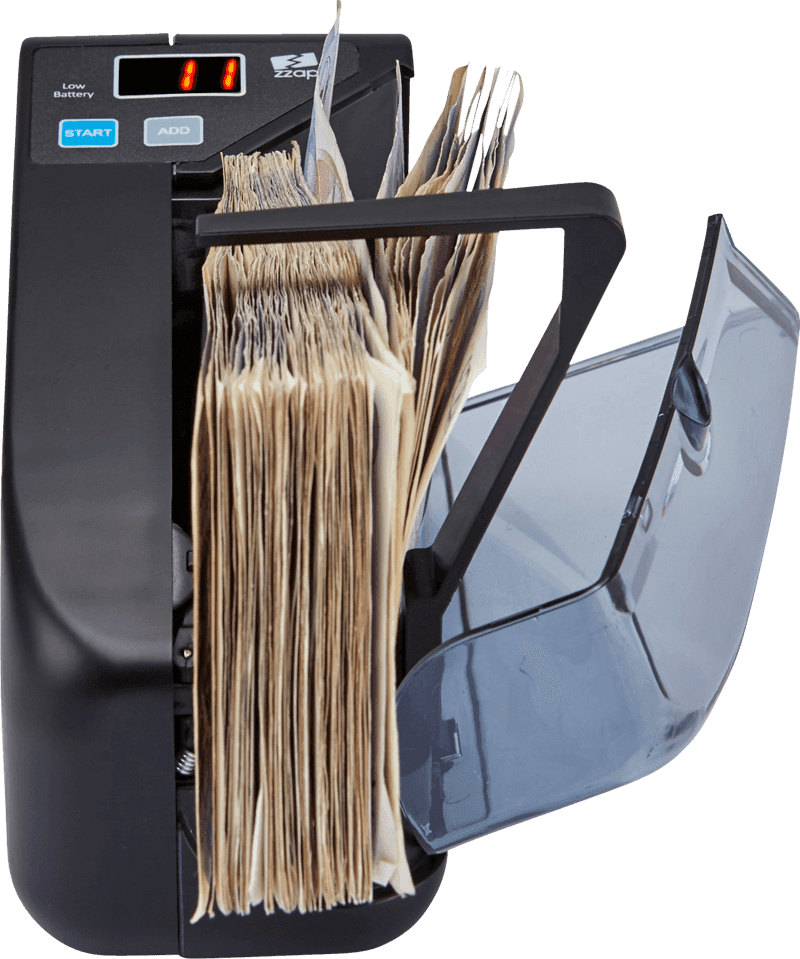 Battery Powered
Small enough to fit in your bag and using replaceable batteries, the NC10 counter makes it ideal for places where you need fast, portable banknote counting such as markets, events and kiosks. The NC10 requires 4 x AA batteries (not included) to operate on battery power, however it can also operate on mains electricity. The included leather case also ensures its kept safe while you're on the move.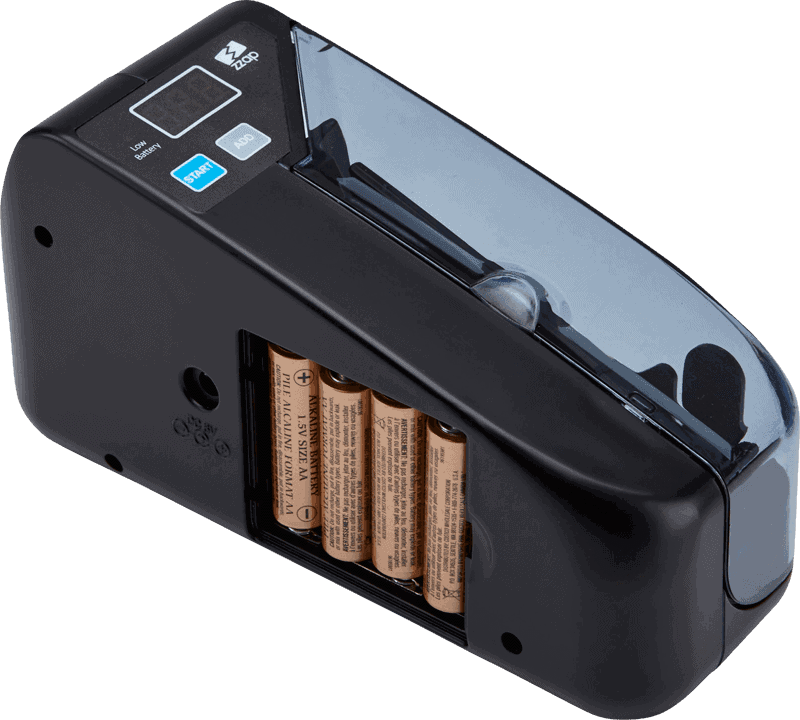 Add function
The NC10 money counter's add function allows you to add different stacks of banknotes together. Ideal for keeping track of the total counting result across individual runs.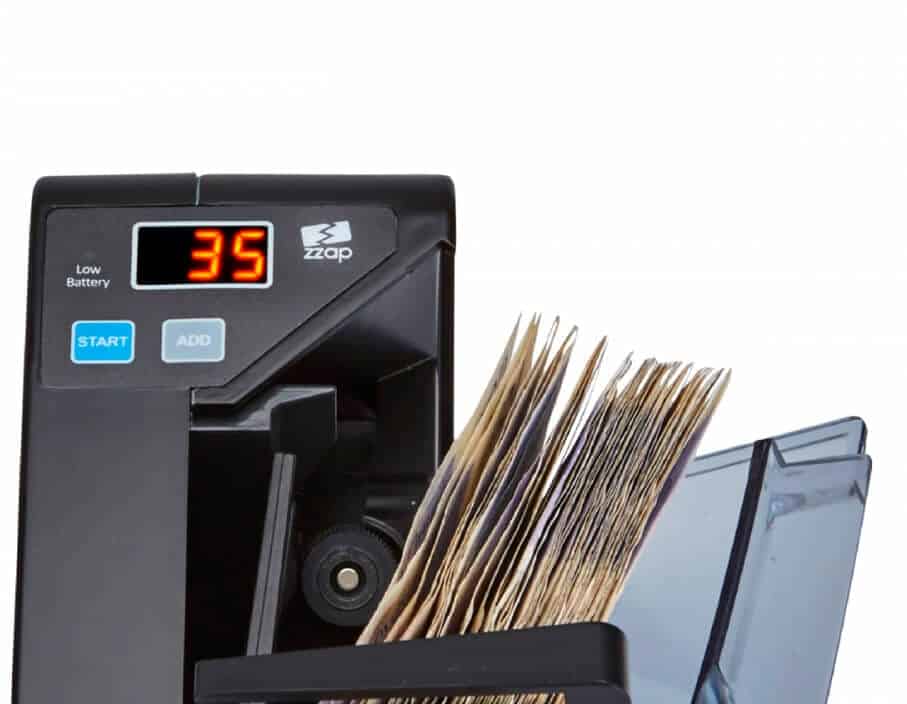 Counts all world currencies
The NC10 makes perfect sense. It can count all world currencies and display the total quantity counted on its LED display.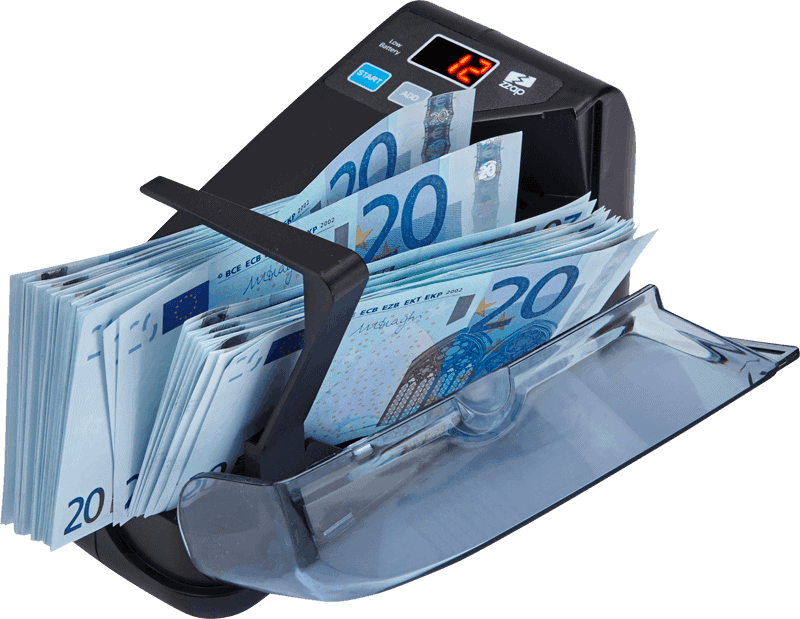 Not counting currency?
The NC10 not only counts banknotes, it is also a universal counting machine that can count vouchers, coupons or tickets (depending on size).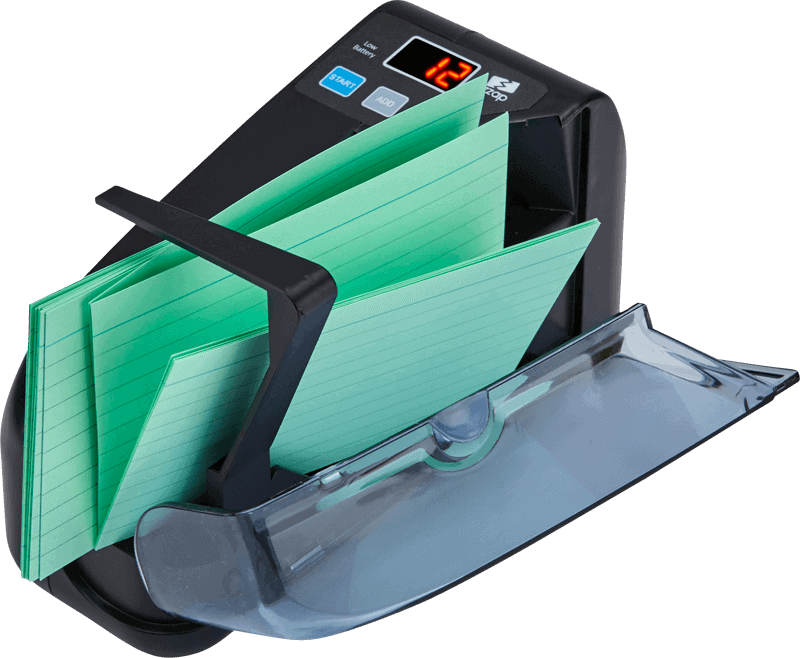 Compact & Portable
With an integrated carry handle and only weighing 400 grams, moving the NC10 note counter is not an issue.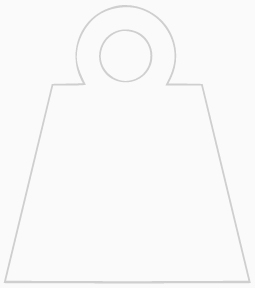 400
g
7.5 cm
10.2 cm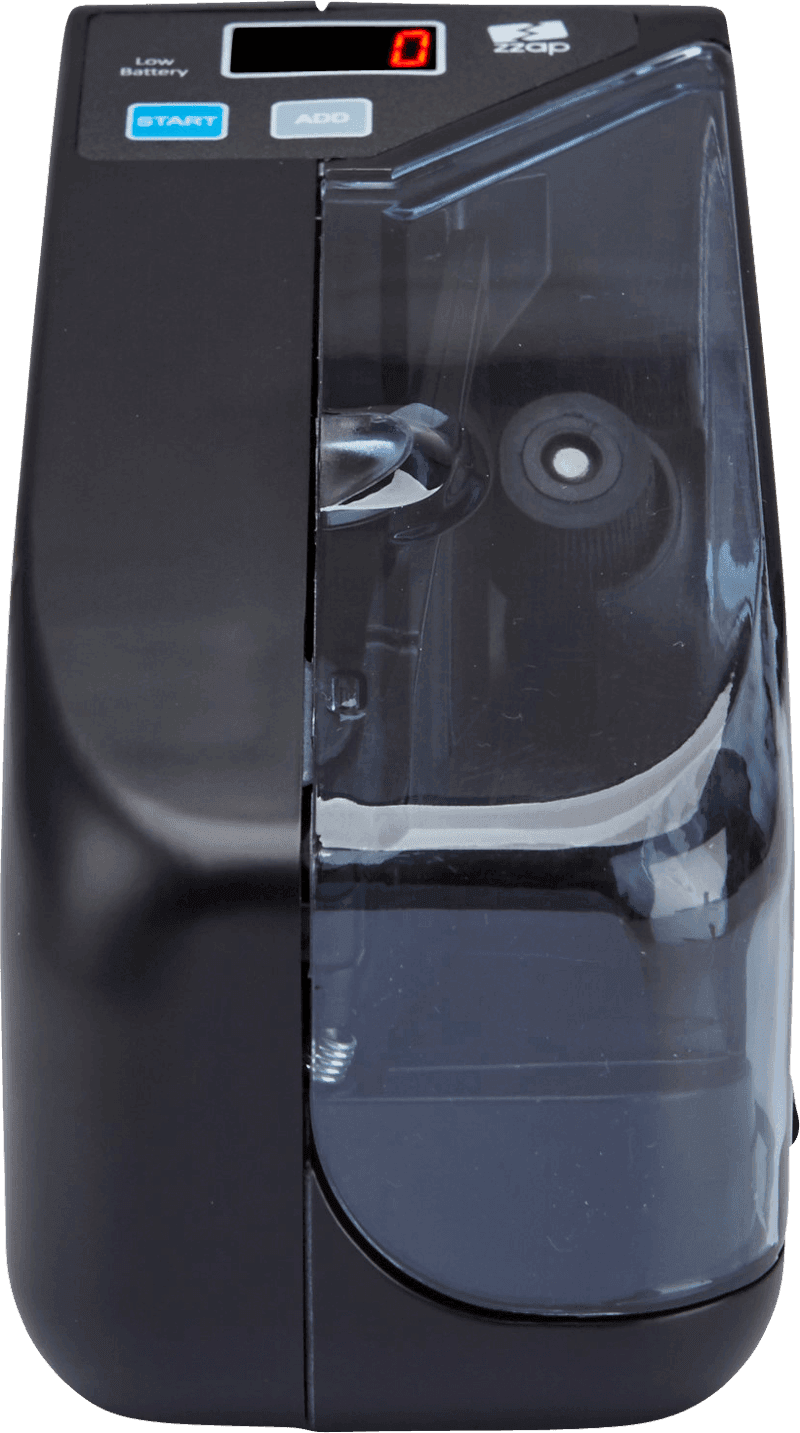 Technical Details
Technical Details
CE certified
Net weight: 400 grams
Dimensions: 190 x 102 x 75 mm
Power source: AC100-240V/50-60Hz
Batteries: 4 x AA (not included)
Package Contents
ZZap NC10 Banknote Counter
User manual
Leather case
Power adaptor & cable

Customer reviews for this product
Fast delivery. Quality product.
Very good item, well recommended.
Great! High quality! Recommended +++++
Good seller, great communication. Thank you.
Thank you for a nice item. A+++++
Great seller with great communication.
Thank you. Nice item. Good service.
Used this product? Why not submit a review here. You will need to quote your invoice number. All reviews are authentic and verified. Contact us for more information.
Compare the ZZap Banknote Counter Range
To compare specific products
Tick the boxes above the products
then click the filter button below
Reset
Filter
Counterfeit Detection
Ultraviolet light
Magnetic
Infrared
Metal thread
3D
Serial number
Color
Image
Half-note
Width
Thickness
Specifications
Counting Speed (banknotes/minute)
Adjustable speed
Optional automatic or manual start
Central bank certified
Single denomination quantity counting
Single denomination value counting
Mixed denomination value counting
Export count report to a PC
Serial number scanning
Face/orient/den/counterfeit sorting
Contact image sensor x1
Contact image sensor x2
Battery powered
Hopper capacity
Stacker capacity
Warranty
Net weight
Dimensions (depth x width x height)
Power source