Features
Mounts underneath a countertop
Internal cash box included
Includes 4 mounting nuts & bolts
Stores banknotes & coins
Heavy-duty steel casing
Suitable for all new & old banknotes & coins
Industrial-grade lock for safe
Industrial-grade lock for cash box
Stores up to 500 banknotes
Stores all currencies & denominations
Stores cheques, vouchers, etc
Jam-free mechanism
Quick & reliable operation
Includes 2 keys for cash box (1 spare)
Includes 2 keys for safe (1 spare)
Easy to operate & professional manual
Overview
The S30 is the best security for your high value/excess cash & other valuable items. Simply drop banknotes and coins into the slot and the cash is securely stored, reducing the risk of robbery and internal theft at the point of sale. The S30 is a small investment that could save you a lot of money in the future.
The S30 can be securely mounted under a countertop, close to your cash register but out of sight. The cash is stored within the S30 in an internal cash box that has its own industrial-grade lock and carry handle. Unlike other POS safes, the S30 offers industrial-grade protection and quality.
Mounts Underneath a Countertop
It takes just minutes to securely mount the S30 safe under your countertop using the enclosed nuts and bolts. Close to your cash register but out of sight. Once mounted, the S30 can't be moved nor can it be opened without the key.
Quick & Reliable Operation
Simply drop one or more banknotes/coins into the slot and they will be securely stored in the cash box. Once stored, the cash can only be accessed using the key. The S30 uses no plastic or electronic parts ensuring reliable operation.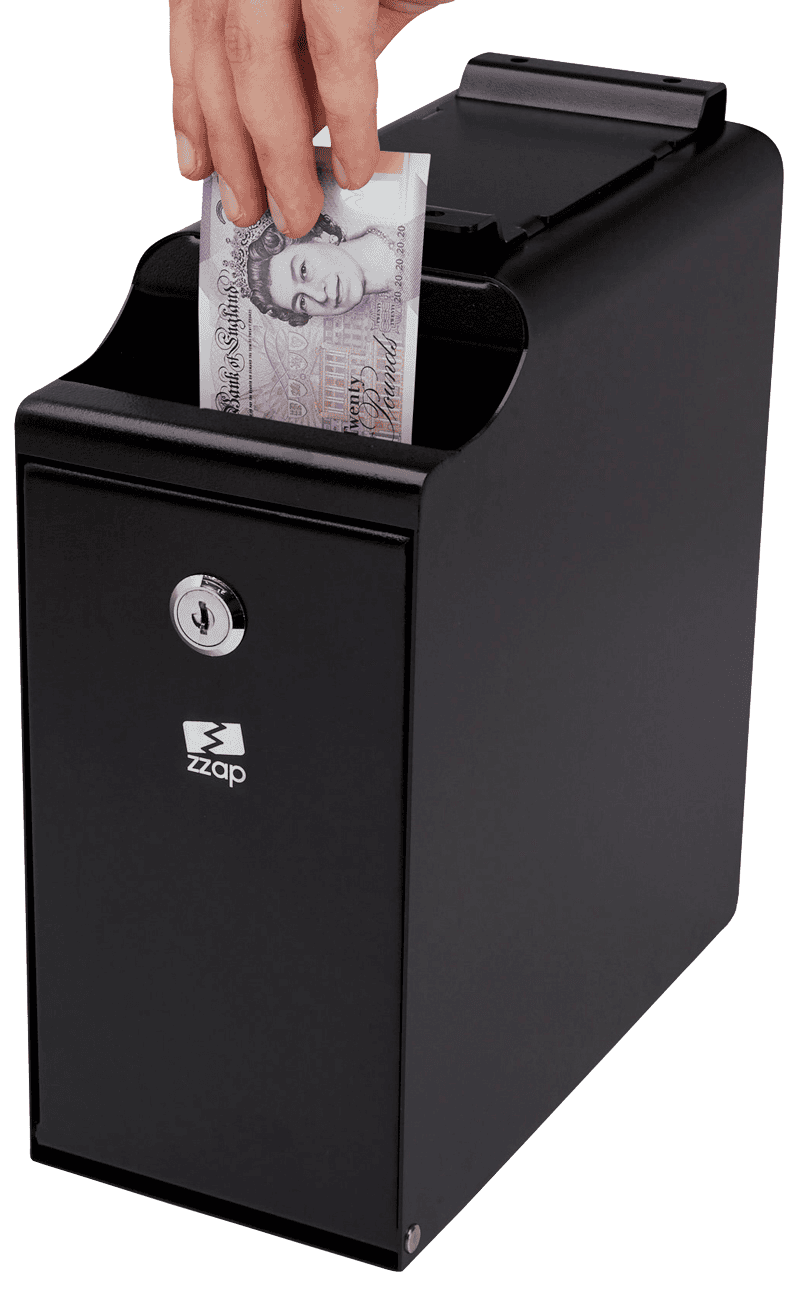 Internal Cash Box
Using the key you can quickly open the safe and access the heavy duty cash box. The cash box has its own carry handle and industrial-grade lock, perfect for a safe & secure removal process to the safe deposit/office location.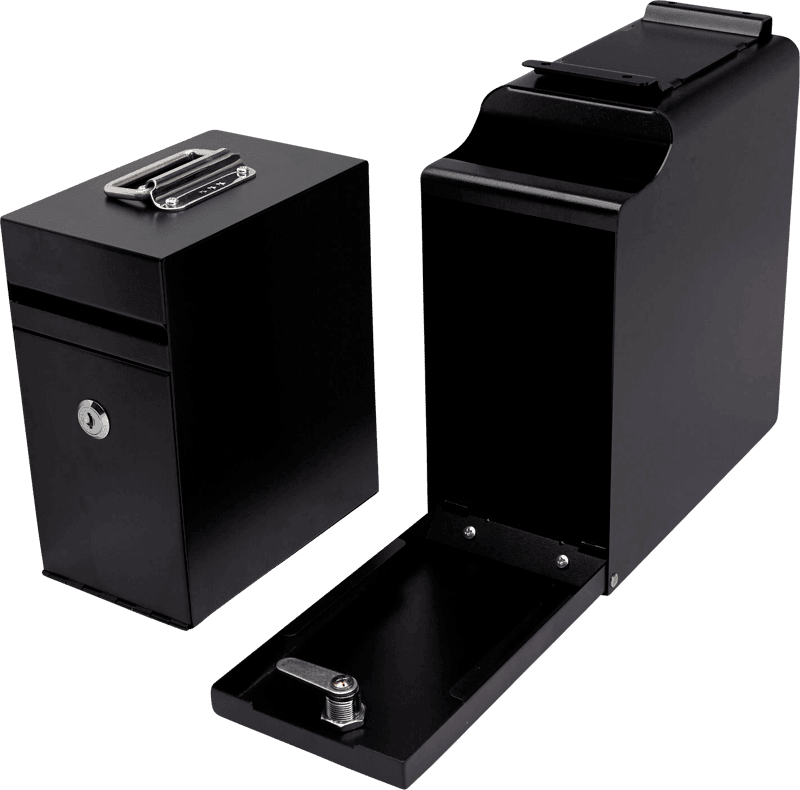 Heavy-Duty Steel Casing
The S30 is the best security for your cash & valuables. Unlike other POS safes, the S30 casing is made of heavy-duty cold-rolled steel to help resist mechanical tool attacks. The S30 also has industrial-grade locks and a heavy-duty hinge to prevent prying the door open.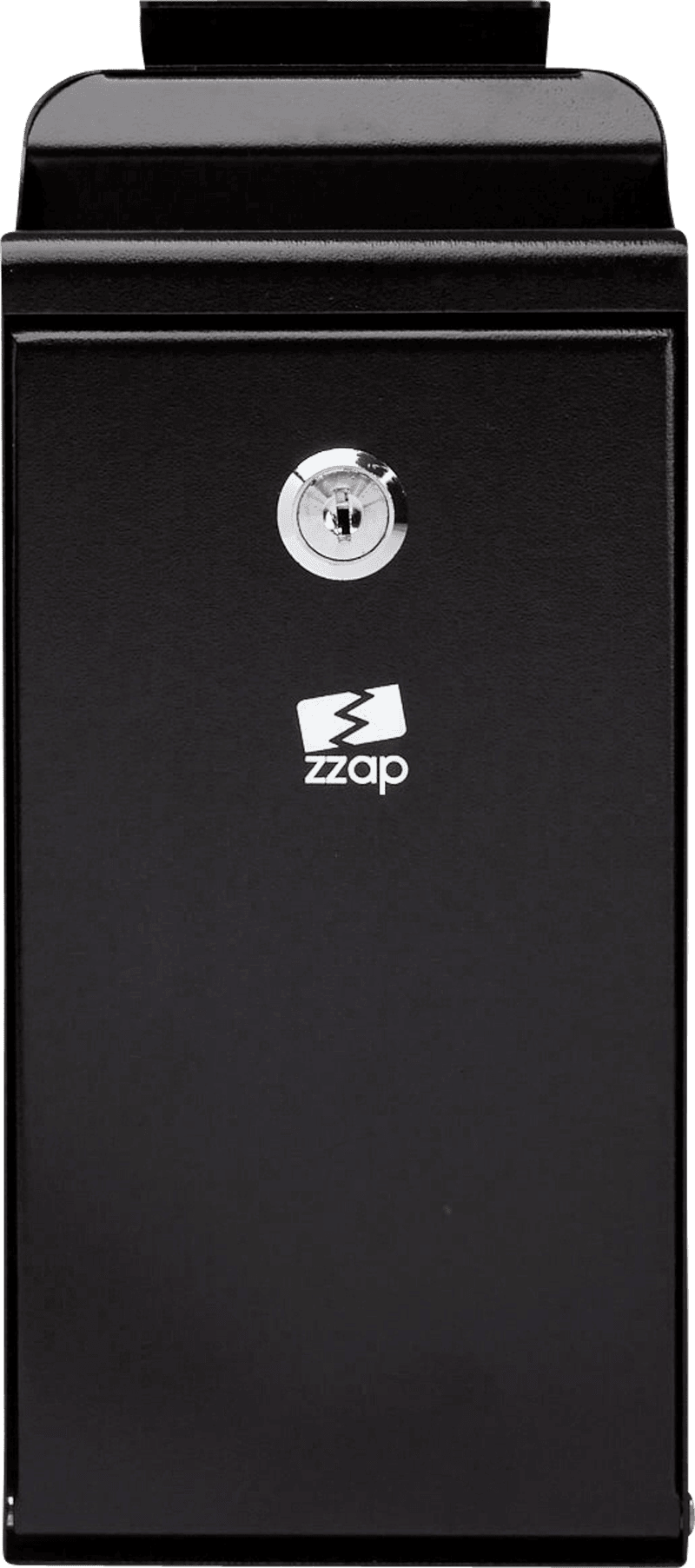 Stores Banknotes, Coins & Other Items
The S30 cash box stores up to 500 banknotes (all currencies & denominations) so you won't run out of capacity any time soon. It can also store coins and other items such as cheques vouchers, receipts and deposit slips.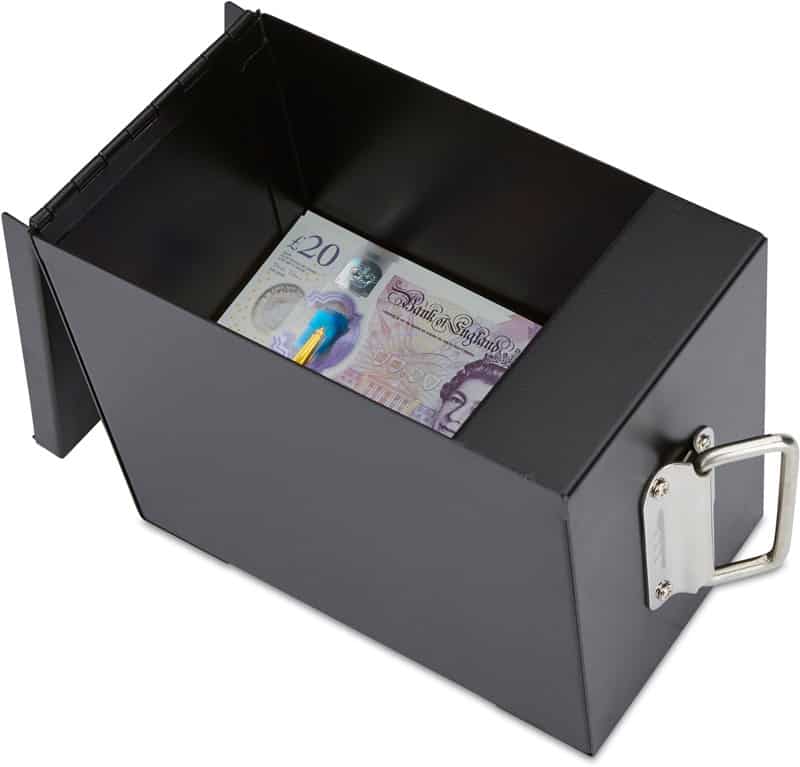 Technical Details
Technical Details
Suitable for new & old GBP notes
Suitable for new & old EUR notes
Storage capacity: 500 banknotes
Weight: 4.5 KG
Dimensions: 24.5 x 12 x 27.5 cm
CE certified
Package Contents
ZZap S30 POS Cash Safe
Internal cash box
2 x Safe keys
2 x Cash box keys
4 x Mounting nuts & bolts
User manual

Compare the ZZap Point of Sale Safe Range
To compare specific products
Tick the boxes above the products
then click the filter button below
Reset
Filter
Specifications
Stores
Mounting capability
Casing
Lock type
Storage capacity
Includes mounting bolts/screws
Separate key for banknote storage
Spare keys included
Jam-free mechanism
Cash box with carry handle & lock
Warranty
Net weight
Dimensions (depth x width x height)
ZZap S10 POS Banknote Safe

Banknotes
Underside of a surface
Hardened steel
Security lock
Approx. 400 banknotes
3 Years
2.2 KG
24 x 11 x 24 cm

£

49.99

(ex. VAT)

More Details Add to basket

ZZap S20 POS Cash Safe

Banknotes & coins
On top of a surface
Industrial-grade steel
Industrial-grade lock
Approx. 500 banknotes
3 Years
6.3 KG
25 x 12 x 30 cm

£

89.99

(ex. VAT)

More Details Add to basket

ZZap S30 POS Cash Safe

Banknotes & coins
Underside of a surface
Industrial-grade steel
Industrial-grade lock
Approx. 500 banknotes
3 Years
4.5 KG
24.5 x 12 x 27.5 cm

£

89.99

(ex. VAT)

More Details Add to basket