ZZap helps companies succeed
ZZap is simply the best cash handling retailer. We established ZZap in 2010 with a vision to redefine the cash handling industry and bring it into the 21st century. Since then we have slowly but surely, created and perfected our own bespoke product range, setting a new benchmark in cash handling.
All our products ultimately cut costs and increase profit, making them the perfect investment. They also make each working day that bit easier. We also offer a reassuring 3 year warranty for complete piece of mind.
You're in safe hands
We love serving our clients and we love what we do. We are proud to work with a diverse range of businesses each with their own specific requirements.
ZZap is all about offering that bit extra care and our clients appreciate it. And don't just take our word for it. We have over 4,000 stunning customer reviews that speak for themselves.
Mehr als
6.000
Kundenempfehlungen
ZZap Kunden beinhalten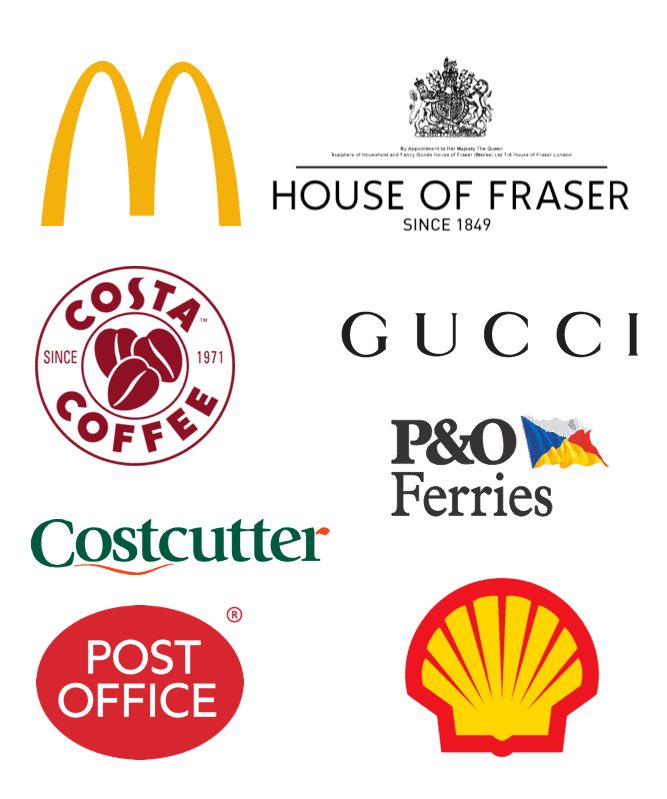 Was kann ZZap für Sie tun?
ZZap-Bargeldbearbeitungs-Maschinen zählen schneller und genauer, als die erfahrensten Mitarbeiter, während Fälschungen mit 100% Genauigkeit erkannt werden. Sie können Ihr Bargeld sortieren & Bündelzählen, bereit für die Bank und sie überprüfen sogar Dokumente, wie Führerscheine. Und nicht zu vergessen, ihre hervorragende Portabilität.
Das Ergebnis ist, dass der Bargeldhandhabungs-Prozess Ihrer Organisation vereinfacht, optimiert und kostengünstig wird. Darum realisieren tausende unserer Kunden einen Return on Investment innerhalb von Monaten, nicht Jahren.
Kapitalrendite in Monaten
Sparen Sie Zeit & Geld
Menschliche Fehler beseitigen
Kapitalrendite in Monaten
Sparen Sie Zeit & Geld
Menschliche Fehler beseitigen
Count cash up to 29x faster
Count mixed denomination banknotes
29x faster
than manual counting
Count coins
15x faster
than manual counting
Automatically sort & batch count cash
Perfect for preparing
Bank bags & coin rolls
Cash drawers
Deposits
Bank bags & coin rolls
Cash drawers
Deposits
Detect counterfeits with up to 100% accuracy
Checks a banknote in less than
0.5 seconds